How to make a Brake Booster Hose
I needed a new brake booster hose for my 240z and found an unexpected solution online.
---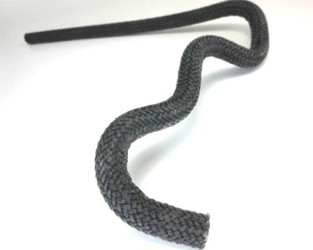 I'm not the first guy to do this but it's a method worth sharing. Like so many things on my car, the brake booster hose was gone. I tried using an ordinary piece of hose from the booster to the check valve, which worked but looked pretty crappy. The stock version has some complex bends to make it fit right. Unfortunately, the cheapest one I could find online was $95. There is a second hose, going from the check valve to the intake manifold, and it was about $60. That's a total of $155, which is crazy. However, you can make the same two hoses for just $20, which is
nearly 90% less
.
---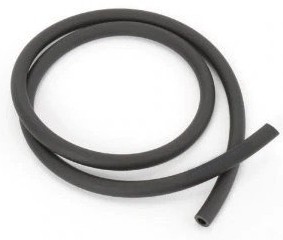 At my local auto parts store I bought five feet of 3/8" fuel hose for $11. You don't need the expensive fuel-injection type - the regular stuff works just fine. Five feet is enough to make both booster hoses. Never use coolant hose instead of fuel hose because
it will rot
.
---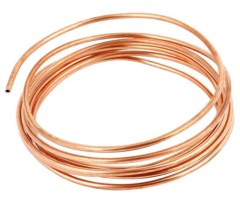 Next I bought some 1/4" copper tubing, the type used to get water to a swamp cooler or ice maker. The cheapest tubing at the hardware store was $30. I found mine on eBay (with shipping) for $9.
---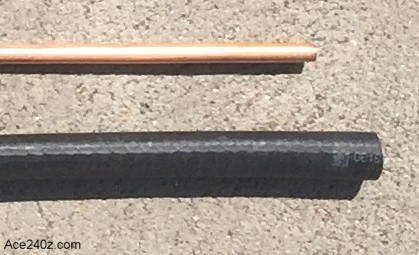 Cut a 24" piece of the fuel hose. Straighten out the copper tubing (it's pretty soft) and cut a piece about 20". Make sure the ends of the tubing aren't crushed closed, then slide it inside the hose.
---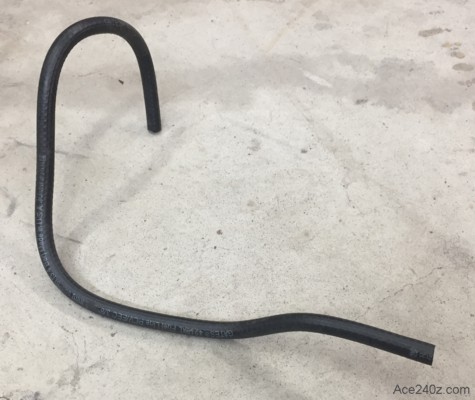 Starting at the booster, slowly bend the hose into the right shape, leaving 2" clear at each end. If a bend doesn't come out right, carefully pull it back and try again. You can use a clothes hanger wire first to make a pattern, then bend the hose and tubing to match but I took the direct route. I'm pretty happy with the results. It's not quite as tightly-fitting as the stock one but a lot better than just a hose by itself. From start to finish it took about 20 minutes. I didn't make the shorter one (yet) because I have to wait until the intake manifold is back into place.
---
Back to the Tips page